With a new administration in place, what's next for CRE performance metrics and fundamentals? What should we expect for 2021 given updated economic forecasts? How would these translate into CRE performance metrics, given observed historical lags (and can we even use historical data given how different this downturn has been)?
Additionally, panelists will discuss:
Economic forecasts and an updated view on potential distress in pricing
What is the experience like for CRE leasing? What are tenants going through, what kind of lease contracts and renewals are being signed, and how does demand for CRE appear to be changing?
Updates on the debt markets: defaults, losses, and which sectors and subsectors appear to be relatively resilient (yes, even within retail)
Speakers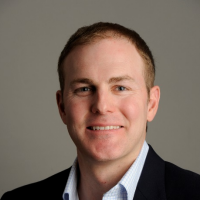 Keith Banhazl
Managing Director, US CMBS
Moody's Investors Service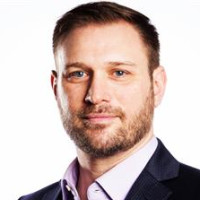 Kevin Fagan
Head of CRE Economic Analysis
Moody's Analytics
share
An error occurred trying to play the stream. Please reload the page and try again.
Close

Keith Banhazl
Managing Director, US CMBS
Moody's Investors Service
Keith Banhazl is a Managing Director within the Structured Finance Group and leads the US CMBS and CRE CDO/CLO Surveillance team that includes Conduit/Fusion,Large Loan/Single Borrower, Credit Tenant Lease, Small Balance Commercial, CRECDO, CRE CLO and other structured products at Moody's Investors Service.In addition, Mr. Banhazl oversees the review of primary US CRE CDO/CLO transactions, including the credit assessment team for commercial real estate assets within CRE CDO's and CLO's as well as Structured Credit transactions. He is also Moody's Global Structured Finance Outreach Coordinator. He has been involved in various research initiatives and outreach activities related to the CRE securitization space, publishing and speaking on Moody's behalf.
Prior to being appointed to his current position, Mr. Banhazl was a team leader within the CMBS Surveillance group focusing on Conduit/Fusion and Large Loan/Single Borrower transactions. Previously at Moody's, he rated various fixed and floating-rate Conduit/Fusion and Large Loan CMBS transactions. Mr. Banhazl has a Bachelor of Arts degree from Brown University in Economics and History.

Allen Benson
Chief Information Officer
Catylist
Allen Benson, Catylist's Chief Information Officer has more than 25 years' experience in cutting-edge real estate technology. Starting out as CTO of Windermere Real Estate, the largest regional franchised real estate company on the West Coast, Benson took the company online and was the first in the country to put the entire MLS online for the public to search. In 1997, Allen founded eProperty Data with the goal of bringing the commercial real estate industry technology up to the level of the residential industry. Once the technology was introduced and adopted by the commercial practitioners, the next step was to provide a fully researched solution to the industry. After bringing multiple markets online, eProperty Data was purchased by the National Association of Realtors® in 2007. Allen went back to the grassroots and worked hand-in-hand with commercial brokers to find the void in the industry. In 2016, Allen joined up with Catylist to once again help advance the commercial industry through the use of technology.

Victor Calanog, PhD
Head of CRE Economics
Moody's Analytics
Victor Calanog, Ph.D. CRE® is the Head of Commercial Real Estate Economics at Moody's Analytics. He and his team of economists and analysts are responsible for the firm's commercial real estate market forecasting, valuation, and portfolio analytics services.
Dr. Calanog's research has received awards and fellowship support from several institutions, including the Ford Foundation, the Russell Sage Foundation and the Penn Lauder Center for International Business Research.

Sam Scott
Director of Commercial Services
Houston Association of REALTORS
Director of Information and Commercial Services at the Houston Association of Realtors for 20 years. Launched and manage the CommGate.com commercial information exchange. Administer MLS data access policies.
Executive VP of Landata, the real estate information subsidiary of Stewart Title for over 5 years. Responsible for managing public records acquisition, GIS mapping and data integration projects and researching the office and industrial lease space and commercial transactions.
Real estate analyst and cartographer with the Honolulu Law Firm of Carlsmith Ball, specialized in Development, Land Title and Litigation Support for two years.
Worked in the Houston office of Vinson & Elkins as a Real Estate Analyst for 5 years. Responsible for projects in: Real Estate Development, Energy Systems, Property Condemnation, Financial Institution Restructuring and Litigation Support.
Economics Degree from Rice University